Streets, boulevards, avenues, roads, and ways are all thoroughfares to move conveniently from one location to another. How each of these pathways receives its respective name may come as a surprise. At first, it may seem like there's no rhyme or reason to how a street or road is named. That, however, is not the case at all. Each denotation—be it street, boulevard, or road—has specific qualities attributed to how it is categorized.


These denotations were initially set to create organization within road systems to help motorists and pedestrians navigate cities, whether at home or traveling.


Let's take a look at San Francisco, for example. If you were in the market for Sunset District real estate, knowing how the streets are named would help you navigate the neighborhood, making your search easier. Of course, you could also call us,
The Somsel Team
, your experienced local real estate agents, who are familiar with the streets and neighborhoods of the area. We'd be happy to help you find your way around.
Regardless of if you're working with local professionals or not, here's a little bit of background to help you learn the difference.
Roads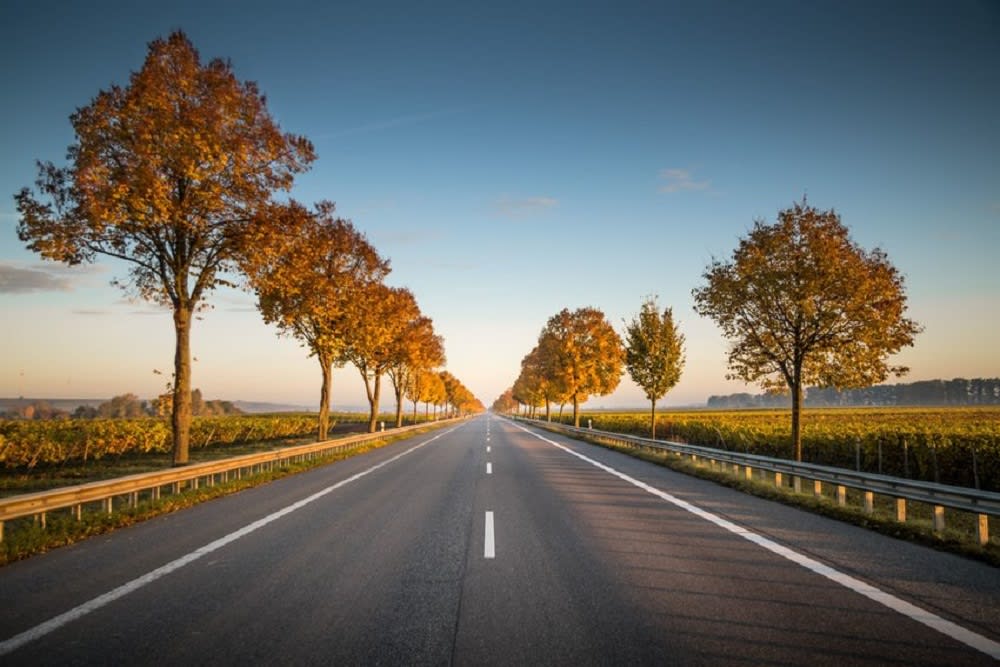 Very simply, roads are paths that connect two points. At first, roads were dedicated to linking towns and cities together. Now, however, cities can be connected by interstates, highways, and other forms of roads and streets. Usually, if you find a strip of driving expanse without a name or owner, it falls in the road category. Roads are often named for historical events, people, or things associated with the area, like apple blossoms or magnolias.
Streets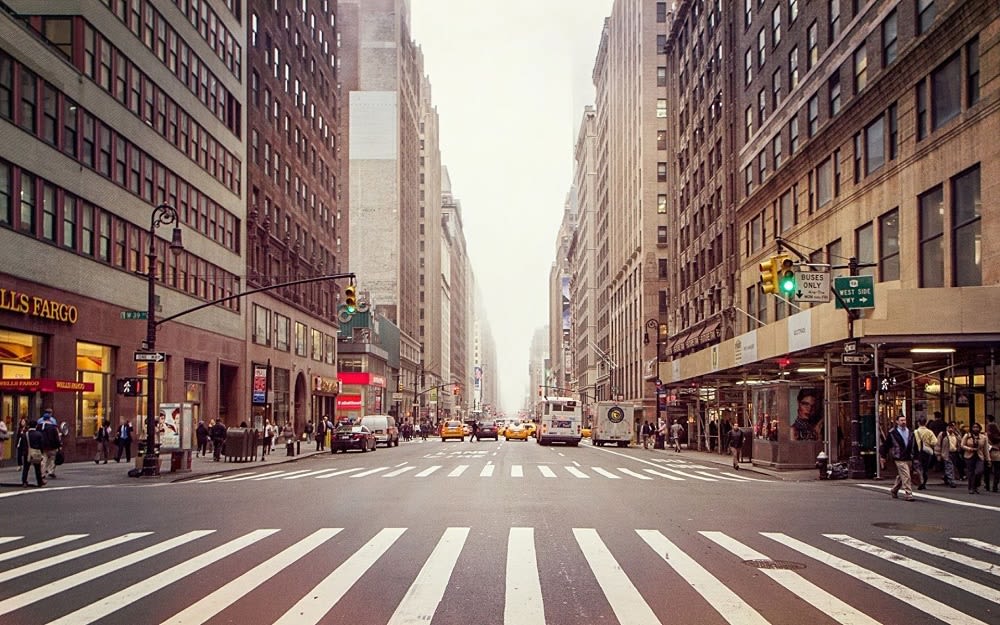 Photo Courtesy of WallpaperAccess

Streets are roads within cities built to connect them to towns. Streets are often in central business areas and are supported by sidewalks, businesses, and parking areas. They run perpendicular to avenues to keep the grid of pathways within a city easy to understand. Local municipalities maintain streets as they are primarily public thoroughfares. Streets are usually the main pathways through a city, such as the stereotypical "Main Street." They are much more than simple stretches of road; they are where people walk, talk, drive, and live their everyday lives.
Avenues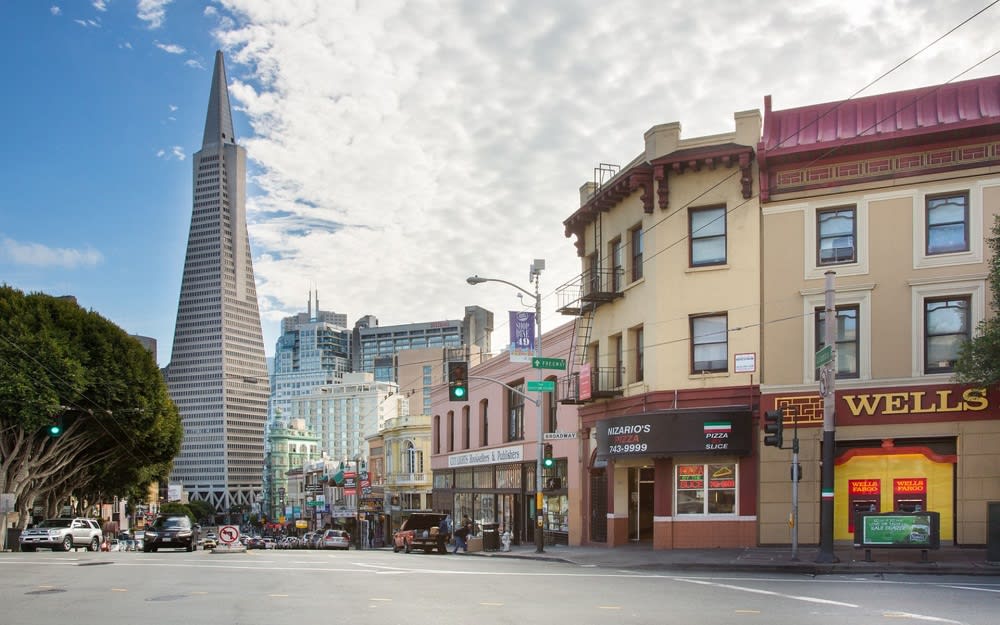 Photo Courtesy of LoppNet.com

Avenues are roads that run perpendicular to streets. Avenues can be in thriving business areas or residential areas with landscaping, homes, and pretty manicured lawns. Avenues are the meandering roads that wind through neighborhoods, drifting past houses with picket fences and giant oak trees. They are also public pathways, typically maintained by local governments. Knowing that avenues always run perpendicular to streets makes it easier for people to navigate neighborhoods and cities, whether in their hometown or visiting a new place for the first time.
Boulevards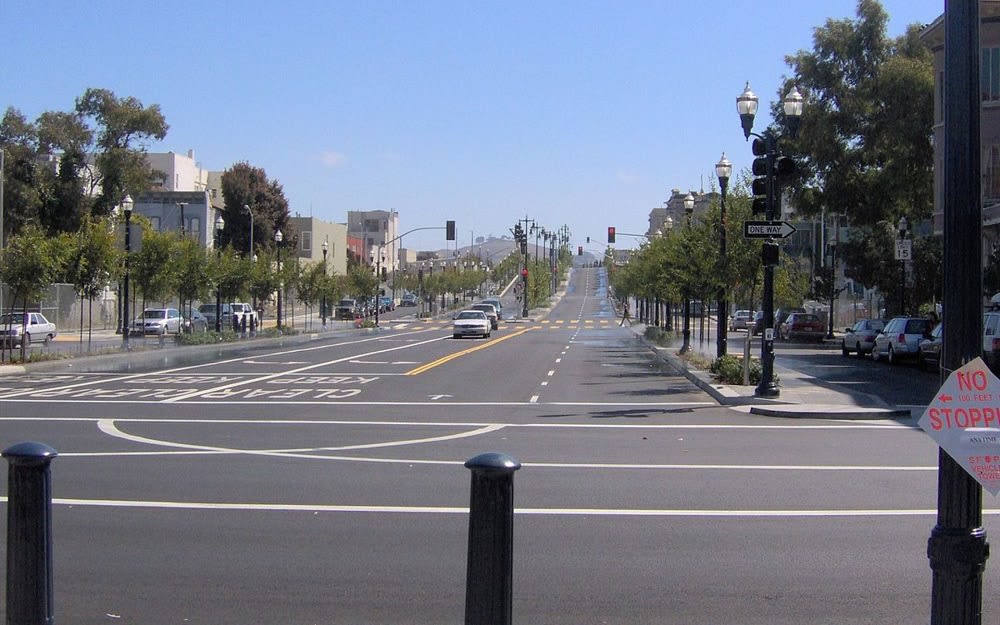 Photo Courtesy of Encyclopedia Britannica

Boulevards are wide streets in busy, high-traffic areas with a median to separate traffic moving in opposing directions. Boulevards, much like avenues, can be in commercial, business, and residential areas. They can be found in and around areas with factories, downtown amid tall buildings, or winding through small towns with statues sitting regally in the center of their greenery. Savannah, Georgia, for example, has a plethora of boulevards around its famous town squares where guests and residents alike wander and take it all in.
Lanes

Lanes are small, narrow roads often found in rural and country areas. Unlike boulevards, they typically don't have medians, shoulders, or sidewalks. Sometimes, lanes are not even paved. Lanes run without direction or notation to other streets, avenues, and boulevards. While counties or local governments often maintain lanes, private roads—usually in rural areas—can also be notated as lanes.
Drives

A drive is a luxuriously winding road that has been shaped to fit its surrounding environment. A perfect example of a drive is a road that runs around a mountain or a lake, twisting and turning from its original path to maintain the natural environment. Drives can be found in towns, however, most of the time, they are in less dense areas where the road has an opportunity to meander along whichever natural creation is in its path.
Terraces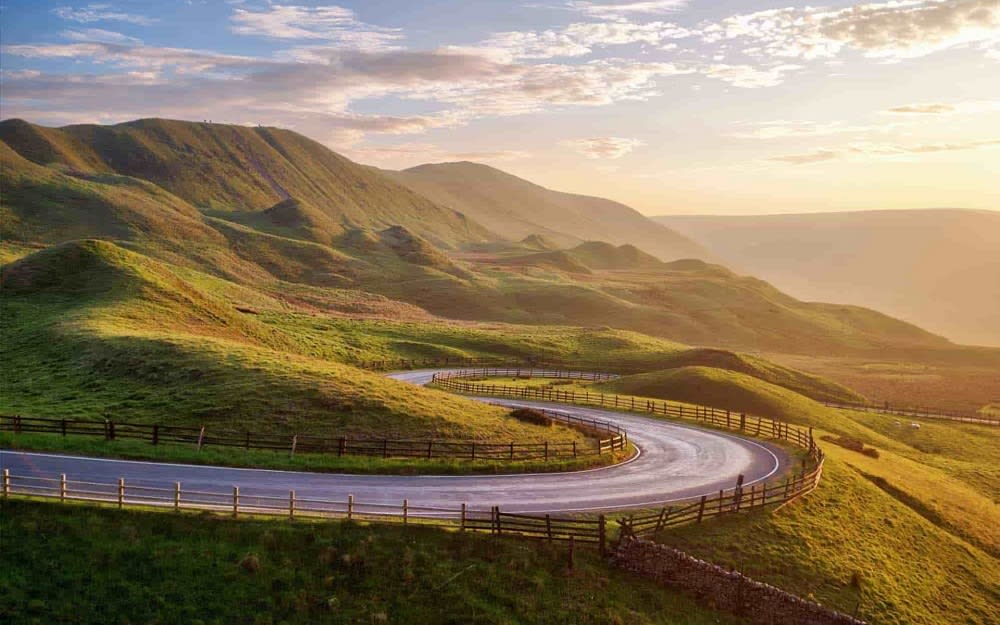 Photo Courtesy of Indie Campers

A terrace is simply a road that runs along the top slope of a mountain, hill, or other peaks. A terrace is usually a smaller road with light traffic, maintained by the local government.
Places

A place is a road or street without a throughway, leading to a dead end. A place is usually a bit off the beaten path, without much traffic. They are found in quiet and peaceful sections of residential neighborhoods.
Court

A court is a road or street that ends in a circle, allowing drivers to loop or circle and turn their vehicle around. Courts are desirable in neighborhoods because they are less trafficked.
Highways, Freeways, and Expressways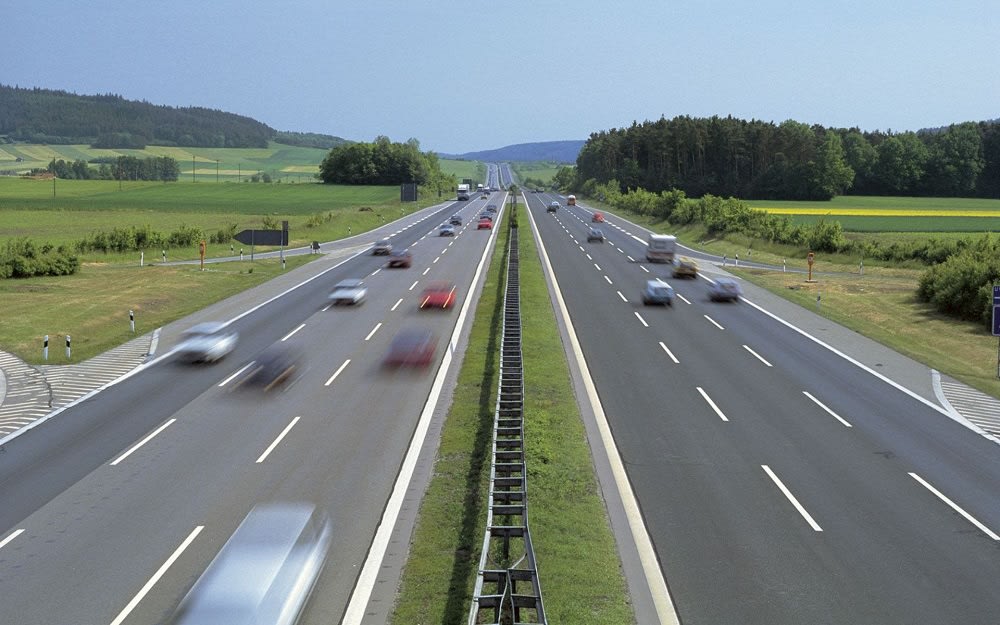 Photo Courtesy of Encyclopedia Britannica

Highways, freeways, and expressways are large, high-traffic roads with multiple lanes running in each direction over long distances. Highways and freeways run north and south and east and west and are usually interstate roads bridging towns and cities across states, connecting people across the nation.
Why it's important to understand the different thoroughfares

Governing bodies name roads and streets to organize cities, making them easy to travel through and around. Most cities and towns utilize the aforementioned naming conventions to keep roads and streets clearly marked and logically laid out. Through careful naming, local governments can keep traffic grids running efficiently and better handle traffic issues. The same knowledge, and its benefits, apply to you and your understanding of the roads. If you are aware of the basic principles for designing and naming thoroughfares, you'll have an advantage when navigating your city—or any city where you find yourself.


How each of these pathways receives their respective names is a fascinating look at the citywide organization for commuting, leisurely drives, and travel. Each denotation—be it street, boulevard, or road—has specific qualities attributed to the name of the type of street. Knowing how and why streets are named can help you to find your way around easily. It's especially helpful when researching homes for sale.


If you're in the market for San Francisco real estate, let us,
The Somsel Team
help you find your way around the city and into your dream home. Our collaborative team has more than ten years of experience combined and we are experts in the Bay Area real estate market.

*Header photo courtesy of ForumDaily