Fog City Gothic is a very specific San Francisco font immediately recognizable to those that have grown up in the area or spent a significant amount of time here. It's distinctive, different, timeless, and immediately evokes the 20th-century era when this specific typeface started appearing on street signs throughout the city.

Fog City Gothic is modeled explicitly after the embossed street sign lettering used from the early 1900s through the 1950s. By reviving this San Francisco classic in a new, modernized typeface, we at the Somsel Team are paying homage to the city's past. The font itself is faithful to the historical imagery, using all-caps of English characters and compatible punctuation. It's constructed in a friendly and bold midcentury style with both the softness and shape of a stamped result.

If you live in San Francisco or have visited at any point in the past 70 years, then you're likely familiar with the white rectangular street signs marked by bold black street names and rounded borders. While signage in the city has undergone several iterations throughout the decades, the main design of the Gothic font has remained the same.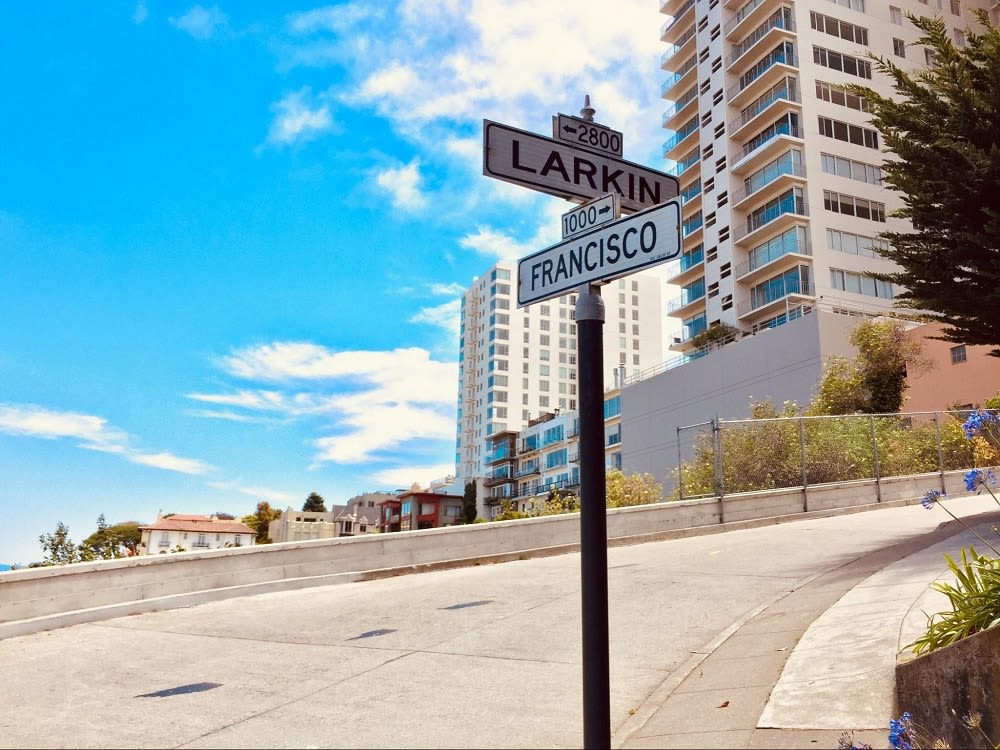 Why use Fog City Gothic?
You might ask why we would choose to use Fog City Gothic in our website and branding, and that's your answer: it makes the reader feel an instant and significant connection to San Francisco. It adds to the specific San Francisco flair that you won't find anywhere else while simultaneously channeling a sense of nostalgia.

We are San Francisco experts with deep roots in the area. Our usage of Fog City Gothic font is a deliberate choice to showcase our passion and ardor for the Golden City. We have in-depth knowledge of the local real estate market in addition to the architecture, culture, and the region's rich history. Using this specific font, we've chosen to give our clients a talking point and insight into how we conduct business.

Our team has an intense love of San Francisco that goes beyond our comprehensive market expertise. We wear that pride proudly on our sleeves by using a font specifically unique to San Francisco culture.
If you'd like to learn more about us or you're seeking to buy or sell San Francisco real estate, contact us today to begin the next chapter of your journey.