If you're anything like us, you can't wait for springtime in San Francisco. With iconic sites and mysterious locales, San Francisco is one of the country's most fascinating cities. Couple that with near-perfect weather, and you'll find the Outer Sunset district of San Francisco full of activities and sites you need to try. With over 200 parks to enjoy close by, you can find everything you need close to Outer Sunset homes for sale.
Whether you're biking, hiking, or just
taking in the views
, these parks have all you're looking for and more. You'll find natural and urban views and locations near the Outer Sunset district of San Francisco. We've got the scoop on the best ways to enjoy them all!
Four ways to enjoy parks near Outer Sunset homes for sale
Go for a bike
Golden Gate Park
is the first and probably most famous place in San Francisco to visit near Outer Sunset. All-day bike rentals are available to explore this iconic tourist attraction and local favorite. While you're on your biking journey, check out the Academy of Science, DeYoung Museum, and more in the area. Bring your own bike and carve out a favorite path for a quick ride.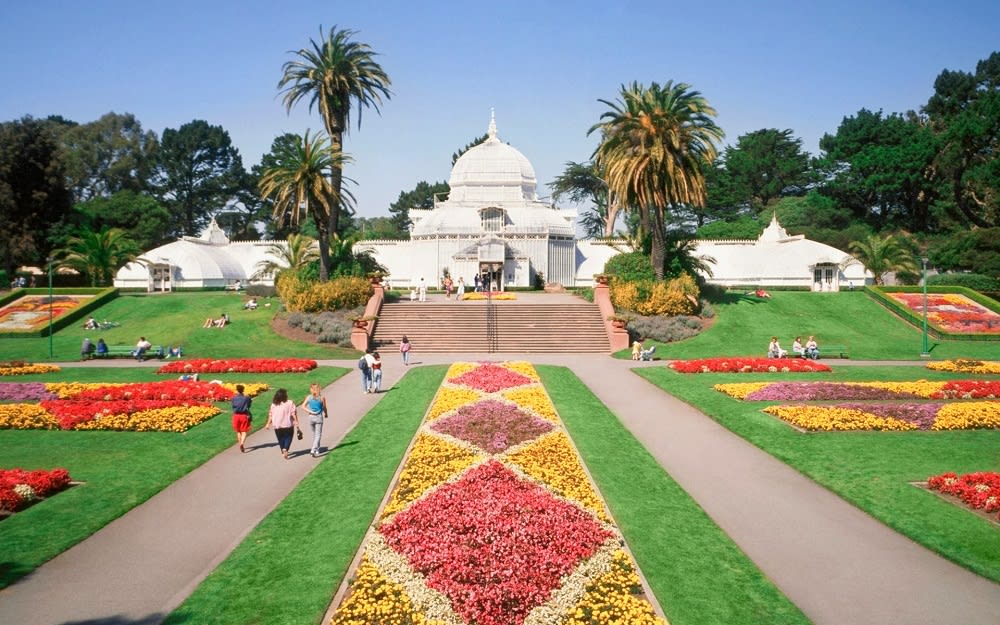 Golden Gate Park, Photo Courtesy of Conde Nast Traveler
Take a bike tour (guided or unguided) around the city. Within the city streets, you'll experience all the magic this famous city offers. See all the well-known sites, from Fisherman's Wharf to the Golden Gate Bridge, as you tour the streets of one of America's most fascinating cities. Combine your bike tour with a bus tour to make a day of it.
Take a hike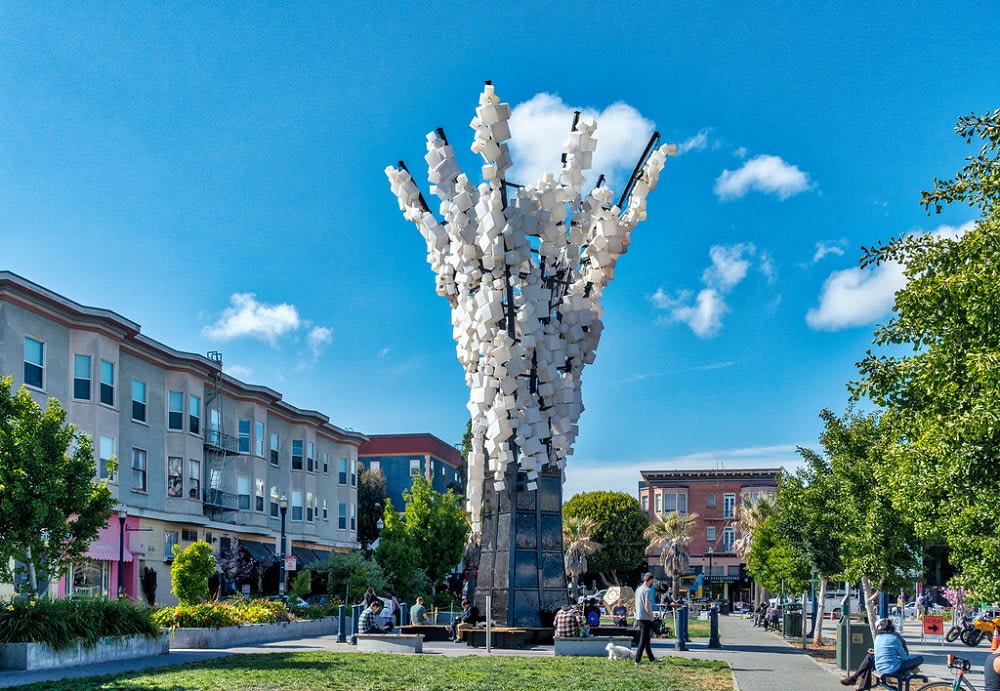 Alamo Square Park is a great place for a picnic, playing with your dog, or taking in the scenery. With one of San Francisco's classic backdrops, this park is perfect for getting out and about on the town. If you're looking for a more artsy hangout, try
Patricia's Green
with its sculpture and interactive art installation. Great eats are nearby, and you're certainly going to enjoy the vibe.
Glen Canyon Park is an excellent place for hikers. This canyon runs 70 acres and is a classic greenspace that shows the unique terrain of the city. Pack a picnic for an all-day excursion in this gorgeous park. What can you find that you haven't seen before?
Muir Woods
is perhaps the most popular hiking park in the San Francisco area. With wildlife and walking trails galore, you will find all you need for spectacular pictures of magnificent redwoods and, if you hike far enough, the Pacific Ocean. Be sure to wear good shoes in this national park.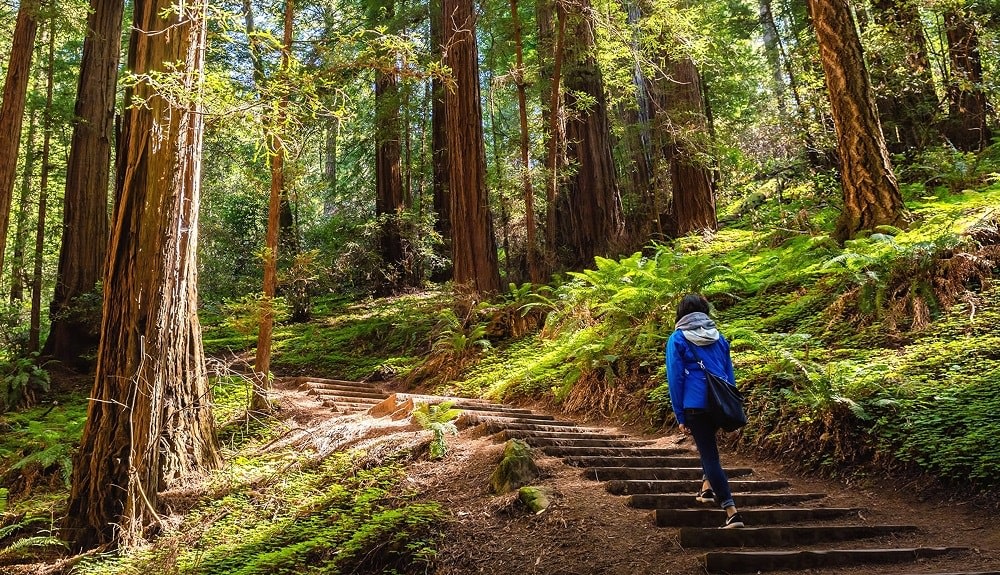 Photo Courtesy of Muir Woods
Take in the view
Coolbrith Park is a
hidden gem
among San Francisco parks. While a steep climb is in store, the panoramic view of the city and bay is nothing short of breathtaking. If you're looking for magnificent views not far from Outer Sunset homes for sale, look no further than this lovely park.
Take a walk downhill to Washington Square Park to enjoy some Italian fare, a free sunset movie, and more green space for lounging. Nearby Pioneer Park is also known for its views and
tower
. With "unmatched" views of both San Francisco Bay and the downtown area, Coit Tower also boasts some murals worth seeing. You'll be sure to find a new favorite sunset spot.
Grandview Park or Turtle Hill is another good venue for sights worth seeing. Stay for sunrise or sunset for a spectacular view. You'll also see the Moraga Steps and enjoy a near-panoramic view of the entire area.
Be sure to bring a camera to
Buena Vista Park
, as you will see some of the best views of downtown. San Francisco's oldest park, Buena Vista Park has tennis courts and hiking trails and a spectacular view. It has great food options nearby and a dog park for your furry friends.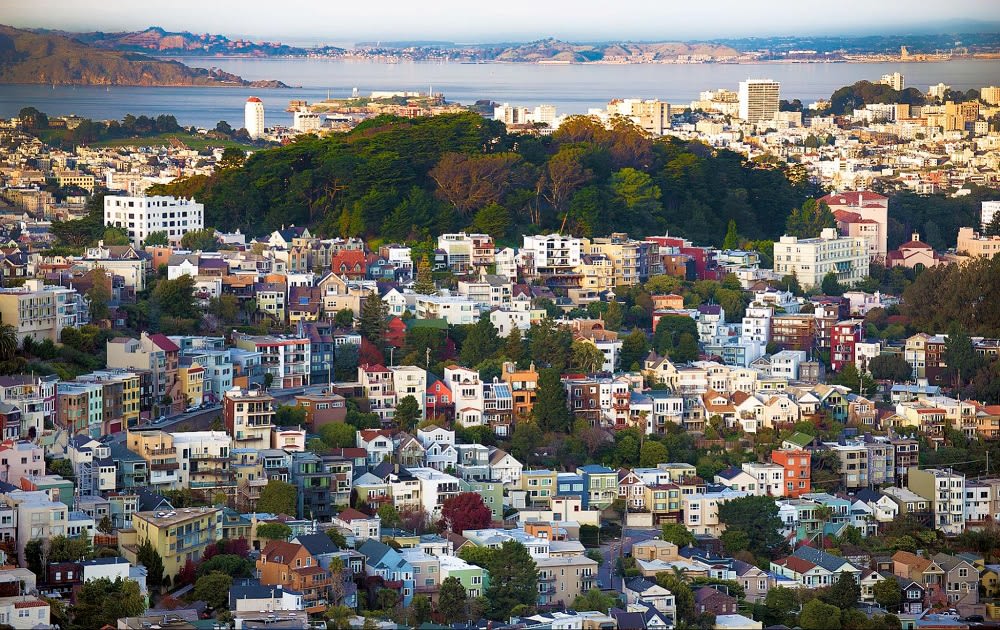 Buena Vista Park, Photo Courtesy of TripSavvy
Bernal Heights Park is another excellent viewpoint from which to see a different side of the Outer Sunset district of San Francisco. You'll get a panoramic view of the city and the Pacific Ocean in this beautiful little park.
Take a class
The Presidio
is another sprawling San Francisco location worth checking out. You'll find fun for the whole family at this multi-use park with hiking trails, picnic areas, and a beach. You'll also find a variety of activities that you can participate in, such as dance classes, spring workshops, and a round of golf.
The EcoCenter at
Heron's Head Park
is another great place to take a class, as well as a great hike. Anyone can have serious educational and ecological fun here.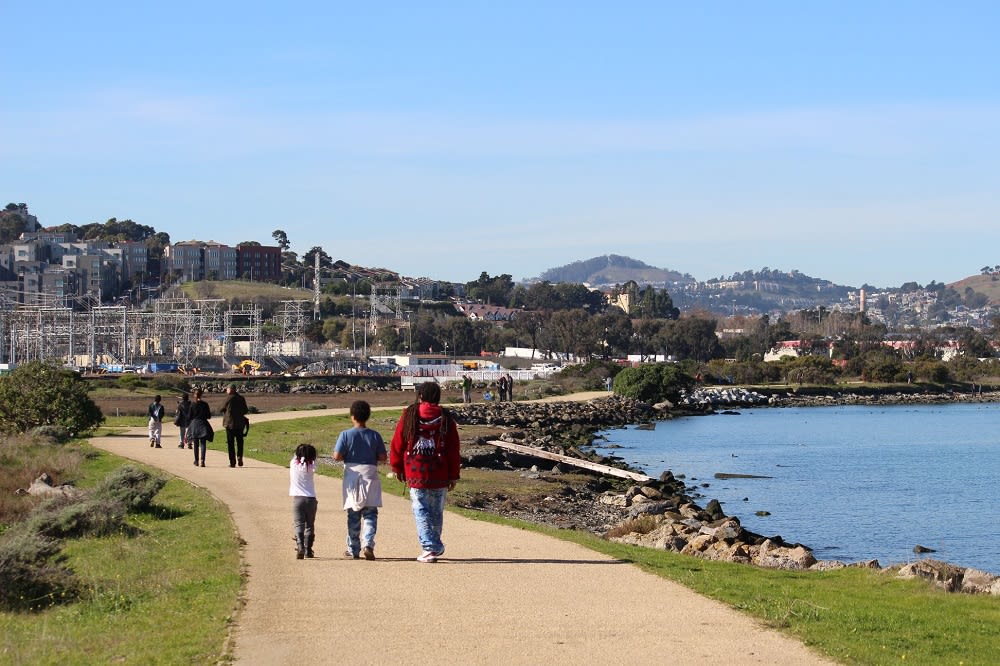 Photo Courtesy of Heron's Head Park
Glen Park Recreation Center
also offers a variety of activities for visitors of all ages, including a climbing wall! You can play pickleball or basketball or just enjoy the natural areas of this space.
Ready to check out Outer Sunset homes for sale?
Whether you're hiking, biking, riding, or walking, be sure you give all the parks in San Francisco a try. You never know what you might discover! Take a hike or a bike to an area you've never seen and discover a whole new San Francisco.
Ready to be near all these fun warm-weather activities? Reach out to one of the experienced local agents on
The Somsel Team
for assistance in finding the home of your dreams.
*Header photo Courtesy of BARTable, The Presidio